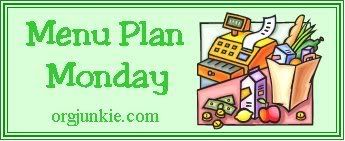 Its time for menu plan monday! I'll be adding recipes tonight so come back then!
Monday~ Cheeseburgers, Homemade fries
Tuesday~ Swiss Steak, potatoes and carrots
Wednesday~ Chicken Quesdillas
Thursday~ Taco Bake
Friday~ Homemade Calzones
Saturday~ Chicken Caesar Wraps
Sunday~ BBQ Beef Cups
*Make-Ahead items:
Boil Chicken for Quesdillas and Chicken Wraps at one time
Split cooked bacon & ground sausage. One half for Calzones, the other half for Cheddar, Broccoli Pull-aparts.